Private Capital Market Awards moved to October | Smart Association - PCMA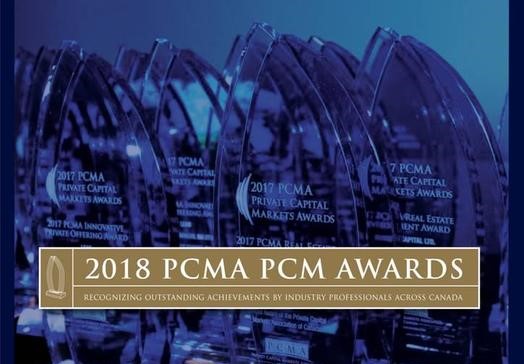 The Private Capital Markets Association of Canada announced that the 2018 PCM Awards will now take place in Calgary in October to make way for the networking event celebrating the PCMA-NEMA merger.

Nominations are still open for the awards, which are open to all private capital markets professionals. It encourages best practice, high standards of conduct and recognizes private capital markets business leaders who have helped build vibrant and successful private capital/exempt markets in Canada.

To submit a nomination, please visit this link.

If you nominate someone and that company/individual wins an award, then the nominator will receive a free PCMA membership for one year.

Here are the nomination guidelines:
To submit your application, please create an account and follow the online submission process.
Eligibility and benefits:
Your nomination must be for a transaction/financing closed within this timeframe: January 2017 - January 2018. To be eligible to receive an award, the nominee must be a member of the Private Capital Markets Association of Canada (PCMA).
The nominee will be evaluated based on: contribution to the deal, vision, leadership, market innovation, impact, and the benefits of the deal to the issuer and investors.
The awards' committee is comprised of independent members of the PCMA board of directors.

For any questions or concerns, please email: Georgina.Blanas@pcmacanada.com.