Canada150 PCMA membership promo closing soon | Smart Association - PCMA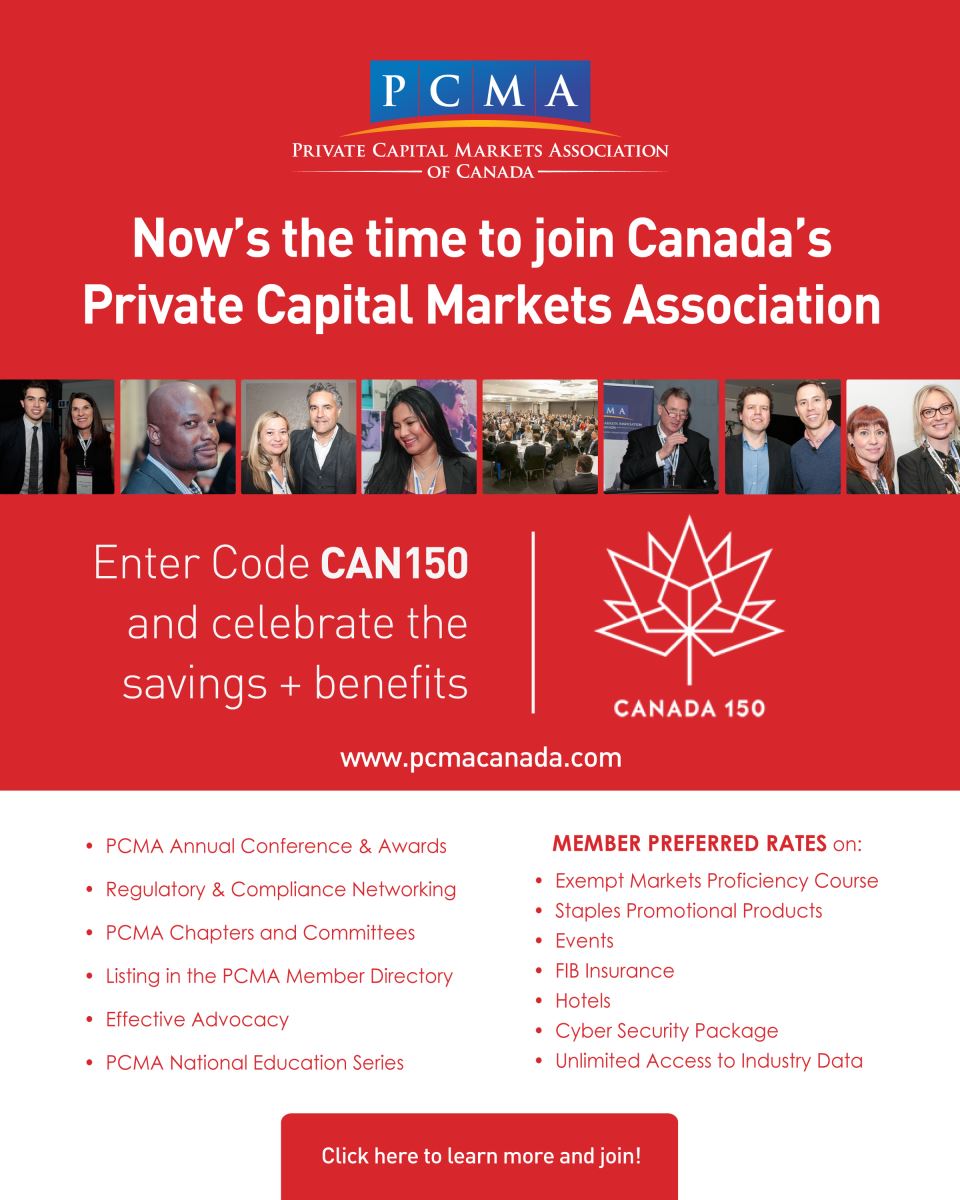 There is no better time than now to join Canada's Private Capital Markets Association (PCMA).
In celebration of Canada's 150th birthday, PCMA is offering a 15%
membership promo
. Membership in the PCMA means contributing to a strong national voice for the private capital markets/exempt market professionals.
Check out this
link
to know more about the promo or contact Jenya Lorenc at 416.627.9905 or
jenya.lorenc@pcmacanada.com