Clairvest, Great Canadian Gaming close acquisition of OLG GTA West Bundle | Smart Association - PCMA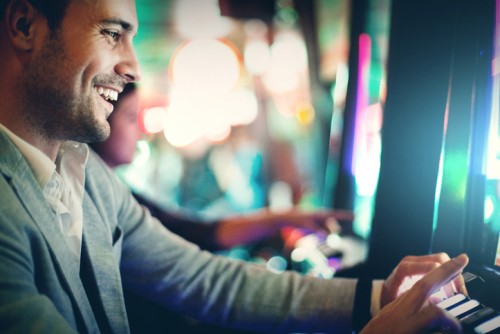 Great Canadian Gaming Corporation and Clairvest Group Inc., through Clairvest Equity Partners V partnerships, have closed the acquisition of the gaming assets in the West Greater Toronto Area (West GTA Bundle) for a purchase price of approximately $134m.
Great Canadian and Clairvest established the Ontario Gaming West GTA Limited Partnership, in which the former owns 55% and latter owns 45%. The Partnership was selected as the successful proponent by the Ontario Lottery and Gaming Corporation (OLG) to operate the following West GTA gaming facilities: OLG Casino Brantford, OLG Slots at Mohawk Racetrack, OLG Slots at Flamboro Downs and OLG Slots at Grand River Raceway.
Effective May 1, 2018, the West GTA facilities will be re-named as Elements Casino Brantford, Elements Casino Flamboro, Elements Casino Grand River and Elements Casino Mohawk.
In accordance with the casino operating and services agreement, the partnership will have the exclusive right to operate these facilities for a minimum period of 20 years.
Following the conclusion of the acquisition agreement, the partnership aims to focus on initiatives and capital investments that will modernize and broaden the guest experience at each facility. Additionally, it intends to work closely with stakeholders as it enhances and transforms the facilities located in the West GTA Bundle, while maintaining a focus on responsible gambling.
In January 2018, Great Canadian and Brookfield Business Partners, together with its institutional partners and through their partnership Ontario Gaming GTA LP (OGGLP), acquired OLG's certain gaming assets in the Greater Toronto Area (GTA Bundle) for $170 million. Great Canadian and Brookfield Business Partners each hold a 49% interest in OGGLP. Clairvest Group holds a 2% remaining interest.
This article first appeared on Private Capital Journal, a site managed by CPE Media Inc, the official data provider for PCMA. Read the rest of the article here.
Click this link to get a free daily summary of stories from Private Capital Journal. You can also click here to subscribe. PCMA members receive a 10% discount on all their subscriptions. Part of your subscription fee goes to support the PCMA.
Check out these other news items on Private Capital Journal: