Fairfax completes acquisition of Canada operations of beleaguered Toys "R" Us | Smart Association - PCMA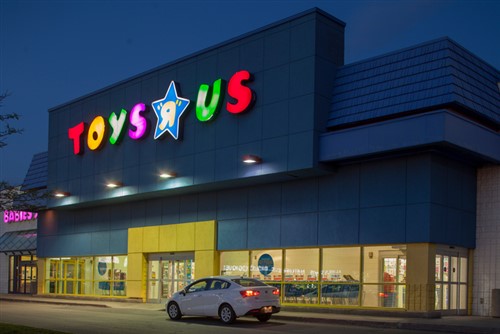 Toys "R" Us Canada is here to play and stay. Fairfax Financial Holdings Limited has completed its $300 million acquisition of 100% equity interest in Toys "R" Us, a struggling speciality retailer of toys and baby products.
Following the acquisition, Toys "R" Us Canada is now a Canadian-owned and operated business employing more than 4,000 Canadians and the only exclusive coast-to-coast business with more than 80 locations dedicated to kids and babies.
In September last year, Toys "R" Us filed for bankruptcy protection. In March 2018, the toy retailer filed a motion seeking bankruptcy court approval to begin the process of conducting an orderly wind-down of its US business and liquidation of inventory in all 735 of its US stores, including stores in Puerto Rico.
"As Canada's leading toy and baby retailer, we are thrilled to be part of the Fairfax family and to now operate as a reinvigorated company that is 100% Canadian," Toys "R" Us and Babies "R" Us Canada president Melanie Teed-Murch said.
This article has been edited. It first appeared on Private Capital Journal, a site managed by CPE Media Inc, the official data provider for PCMA. Read the rest of the article here.
Click here to subscribe to the Private Capital Journal. PCMA members receive a 10% discount on all their subscriptions. Part of your subscription fee goes to support the PCMA.
Check out these other news items on Private Capital Journal:
ONCAP II entities to sell $44.12 worth of Pinnacle Renewable Holdings share, part of $50M secondary offering by ONCAP and founding shareholders
IRYStec Software closed Series-A2 financing with Whitecap Venture Partners, BDC Capital, Skunkworks, Jean-Francois Grenon, Purple Angel, others
Nutrien sold entire Series B stake in SQM through bookbuild auction on the Santiago Stock Exchange (SSE) at US $49.34 per share for gross proceeds of US $1B
APPx Crypto Technologies filed a non-offering prospectus, seeking listing on the Canadian Securities Exchange (CSE).
Sustainable Development Technology Canada (SDTC) invested $26.3M in D-Wave Systems, MEG Energy (TSX: MEG), MineSense Technologies and Ionomr Innovations
Block X Capital (CSE: BXXX) invested $200,000 in FansUnite Entertainment, part of $4,457,750 financing valuing FansUnite at over $17 million.