Ontario unveils $60m VC fund for ICT, life sciences | Smart Association - PCMA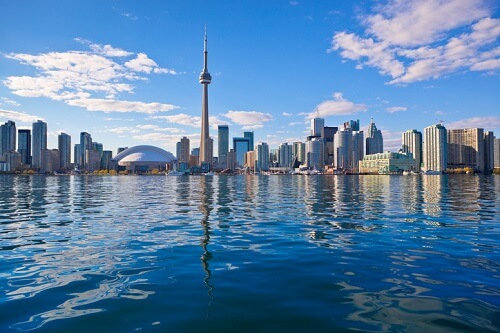 As part of efforts to enhance sectors vital to Ontario's economy, the Ontario Capital Growth Corporation has set aside $60 million to invest in venture capital funds focused on information and communications technology (ICT), clean tech and life sciences.
Ontario announced plans to invest $55 million to establish the Cleantech Equity Fund to attract private investments in exchange for equity in clean tech firms.
OCGC issued a call for expression of interest to find fund managers. OCGC has yet to update on the Cleantech Equity Fund and whether the $60 million funding is in addition to or includes the $55 million commitment.
"Our economic future depends on supporting our innovative start-ups and early-stage companies," Ontario's minister of research, innovation, and science Reza Moridi said. "These investments by OCGC will further help small- to medium-sized Ontario technology companies seize opportunities to scale-up, compete globally and create high-value jobs across the province."
Over the past nine years, OCGC has leveraged public investments to increase the private investments in Ontario's VC ecosystem. Its portfolio of companies have created or retained more than 5,400 jobs, earned $2.5 billion in revenues and reinvested $798 million in R&D.
OCGC is the venture capital agency of the government of Ontario that manages the interest of the Government of Ontario in the $205 million Ontario Venture Capital Fund and the $300 million Northleaf Venture Catalyst Fund. OCGC also manages and operates the Ontario Emerging Technologies Fund.
This article has been edited. It first appeared on Private Capital Journal, a site managed by CPE Media Inc, the official data provider for PCMA. Read the rest of the article here.

Click here to subscribe to the Private Capital Journal. PCMA members receive a 10% discount on all their subscriptions. Part of your subscription fee goes to support the PCMA.
Check out these other articles from Private Capital Journal:
We Grow BC Ltd. to go public on CSE through RTO with AREV Nutrition Sciences with deemed valuation of $50M
Signal Hill Equity Partners backed McIntosh Perry Consulting Engineers acquired ARA Engineering
Cannabis Growth Opportunity Corporation filed final initial public offering (IPO) on CSE for up to $75M at $2.50 per unit
Mobile dating app Clover secures $7M round of financing led by Jackson Investment Group LLC
Crown Capital Partners, Portland, NWM Private Debt Fund invested $33M backing Baylin Technologies' $49M acquisition of Advantech's RF microwave Divisions