Private equity industry soars to new heights | Smart Association - PCMA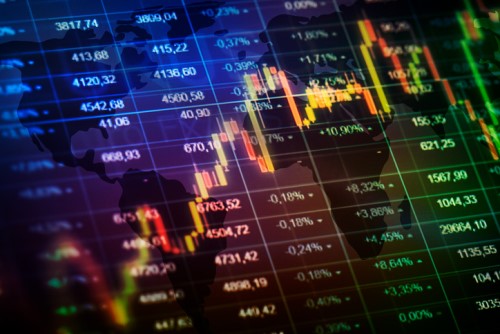 There was a lot to shout about in the private equity industry in 2017 with total assets under management gaining 20% to more than $3.06tn, a new record high.
There was also a milestone for the amount of dry powder PE funds hold, rising above $1tn for the first time, after increasing 24% during 2017.
The figures from industry analysts Preqin shows that the unrealized value of invested assets held by fund managers also rose significantly, growing by 18% in 2017 to reach $2.04tn as of December.
Investors received distributions of $466bn, down from the $517bn of 2016 but still the seventh consecutive year that PE equity fund managers paid more out to investors than they called up.
"The private equity industry now stands at over $3.00tn in assets, more than twice the size it was a decade ago. In fact, 2017 has seen prodigious growth, the fastest rate of expansion Preqin has ever recorded since it began tracking the industry," said Christopher Elvin, Preqin's head of private equity products.
The net flow of capital to investors fell from $150bn in 2016 to just $36bn in 2017, as fund managers called up a record $430bn from investors.
"An encouraging sign given that there are concerns in some quarters about the level of available capital that managers have collected from investors but not yet deployed," added Elvin.
Meanwhile, Canada's venture capital market managed to maintain strong volumes and activity in the first half of the year.
According to the latest MoneyTree Canada report by PwC and CB Insights, while the number of deals to Canadian venture-backed companies rose to 116 in the second quarter, total VC funding slipped 7% to US$900m. Nevertheless, PwC said overall venture capital activity in H1 2018 was strong from coast-to-coast.
"A recent rebound in seed-stage deal activity and a lift in later-stage deals show broad levels of investment support across all stages of funding," said Michael Dingle, National Deals Technology Leader for PwC Canada.
Quebec City and Calgary saw dramatic increases in funding and deal activity in Q2 2018. The US$147 million raised across five deals in Quebec City was a significant improvement over the single US$8m deal produced in Q1. Driving the funding increase was an US$100m round of VC funding for Coveo — the largest deal in Canada this past quarter — and La Maison Simons' US$34m round.
Calgary saw US$99m from eight deals last quarter; in Q1, the city saw only US$900,000 across three deals. The second-quarter VC surge was powered by a US$78m round for Greengate Power, Canada's second largest VC deal in the second quarter. A US$12m round of VC financing for Circle Cardiovascular imaging also proved significant.
Toronto remained the leader in deals for Canadian VC-backed companies. In spite of an 11% decline in funding compared to last quarter, the city remained the top market for funding in Q2 with US$290 m across 33 deals.
Vancouver reached an eight-quarter high in deal activity as 28 deals were orchestrated to yield a Q2 total of US$126m, a 21% jump over the previous quarter. Meanwhile, Montreal saw a 74% decline in funding (from US$389m to US$103m) as deal activity slipped to 16 — one less deal than the previous quarter.
"Canadian AI companies saw record highs in funding and deals this past quarter, as that sector attracts increasing investor interest," noted Anand Sanwal, co-founder and CEO of CB Insights. "With funding to AI companies jumping 104% in Q2'18, the sector is on pace for a record funding year."
The largest funding increase occurred among mobile and telecom companies, with US$186 m representing a 167% surge. The amount was amassed across 13 deals, including large rounds to Ritual Technologies ($70m) and TouchBistro (US$54m).
The second quarter was a strong one for Canadian fintech companies, which collected US$79m. While the total funding amount was down 10% from the previous period, deal activity jumped up from eight deals in Q1 to 13 in Q2.
"Early-stage, expansion-stage, and later-stage deal shares all declined with early-stage deal shares falling the most to 19%, down from 26% in Q1'18," PwC said in a statement.